Why Mobiles?
Mobiles are unique and intricate pieces of art that stimulate both relaxation and focus. Beyond their beauty, mobiles combine elements of movement, balance, color, and light, which have the power to uplift one's mood and transform the ambiance of any room. Unlike other types of art that hang flat against the wall, mobiles glide through space and draw the eye upward, which is known to increase feelings of serenity and joy.
Custom mobiles range in size from small ornaments to large installations and are a perfect addition to any home or business, including: bookstores, coffee shops, spas, health & wellness centers, and therapy offices.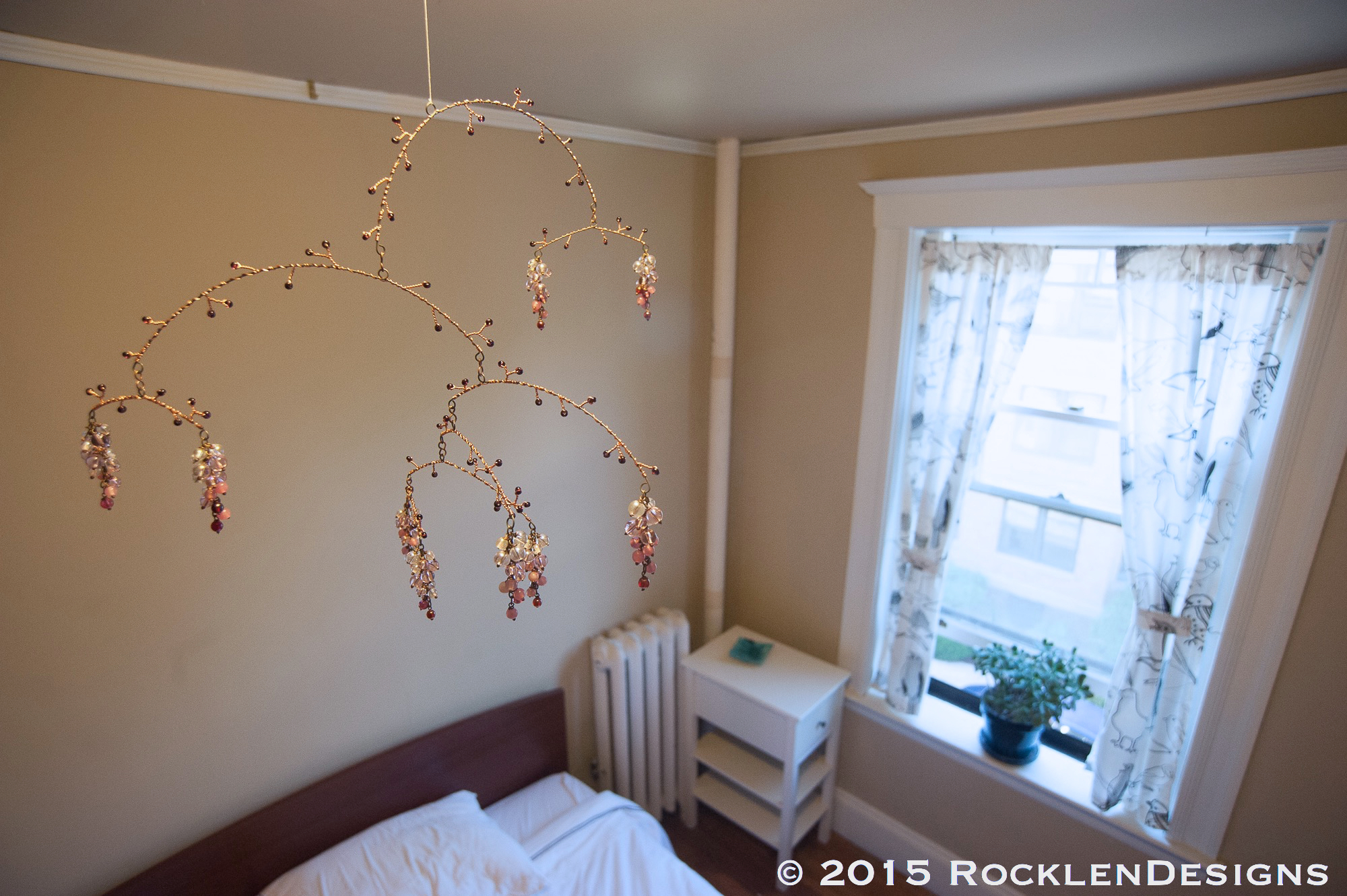 About the Artist
Hi, I'm Melissa. I'm an artist, therapist, and nature-lover. For as long as I can remember, I've had a passion for both creating art and helping people feel grounded and calm. I began making jewelry as a young child and eventually developed my passion into a business. While my formal art training was focused on painting and printmaking, I found it fulfilling to create wearable art that could change the way people felt about themselves.
During a particularly cold and brutal Boston winter, the steady stream of snow inspired me to create something that would add light, color, and movement to the January bleakness. So, I pulled from my background in painting, color theory, and metal-smithing to make my very first mobile. It was exhilarating to see how this delicate sculpture could absolutely transform the mood of a room. And I've been making mobiles ever since.

All my mobiles are made by hand in my Jamaica Plain studio, using a wide range of materials including: metals, polymer clay, paper, and glass beads.
I am fascinated with the process of designing and constructing mobiles, and thoroughly enjoy watching people of all ages react to and interact with them. Currently my mobiles are available at select shows and in my online store. But if you don't find what you're looking for, please reach out. I would love to collaborate and create a unique piece just for you!