CUSTOM Large Flower Cascade-- Choose Your Colors!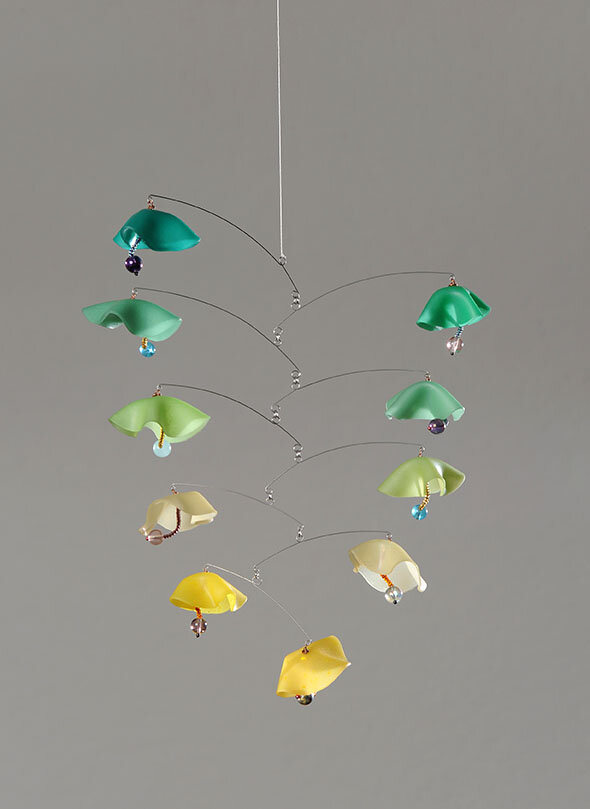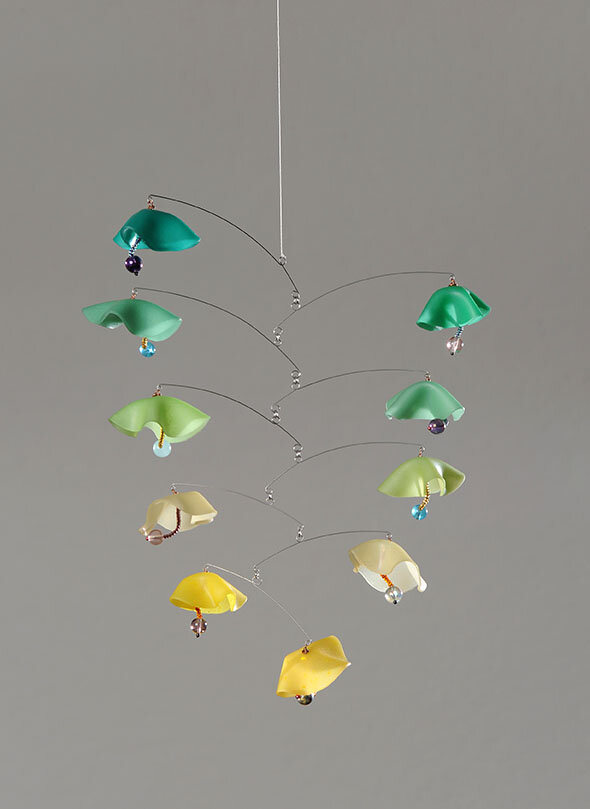 CUSTOM Large Flower Cascade-- Choose Your Colors!
** Ships in approximately 4 weeks.**
This listing is for a custom Large Flower Cascade. You choose the petal colors that you'd like and I make them to order. The petals take me several weeks to complete, and I will message you to confirm that you like the colors I've made. Once you've confirmed, I make your mobile and send it to you!
The Flower Cascades bring movement and color to wherever you choose to put them! The petals are translucent, catching and playing with light in beautiful ways. I create each petal with polymer clay and each stamen with glass beads. You'll love the way light shines through both the petals and the beads. The shape of the flowers allow them to move easily in the breeze.

This Large Flower Cascade measures about 6" across by 12" high (not including the top thread). It hangs from a durable thread, about 6 inches long. At the top is a big, round brass hook that makes for easy hanging. I make every part of these mobiles by hand, so each one is unique, with slight variations in color and shape.
Flower Cascades are best hung inside. They are little, wonderful works of art that move in the breeze and catch the sun. Both adults and children love watching these mobiles!