CUSTOM Lovebirds in a Teardrop Moon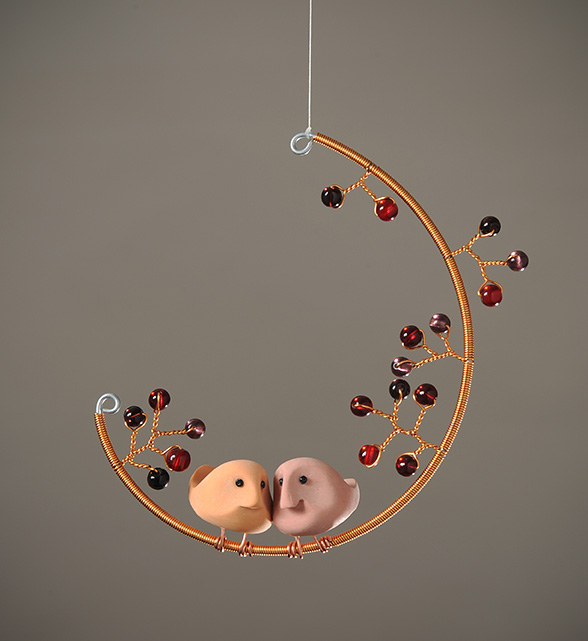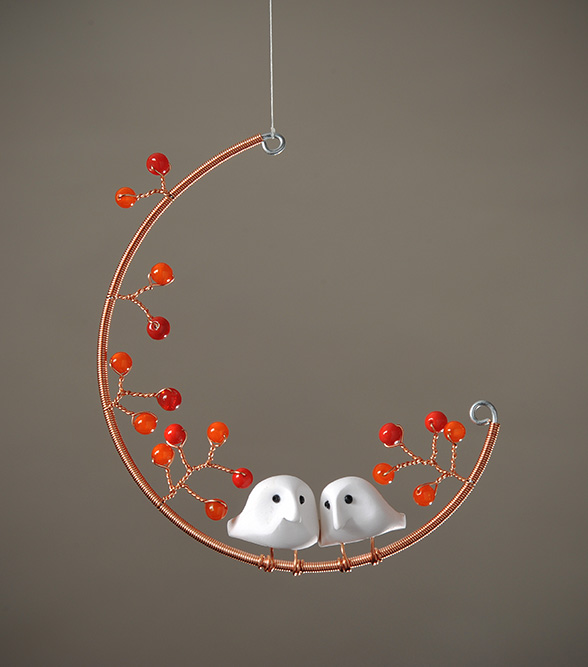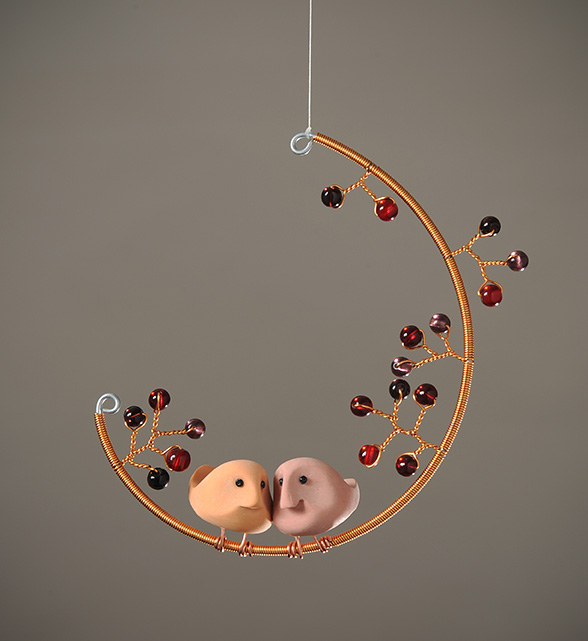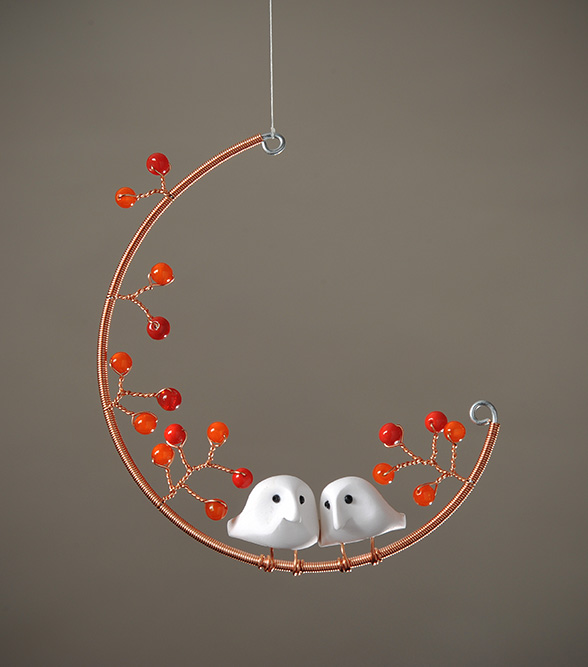 CUSTOM Lovebirds in a Teardrop Moon
This listing is for a Custom Lovebirds in a Teardrop Moon Mobile with transparent beads. Choose your bead colors and your bird colors! I make each mobile by hand, so this mobile will ship two weeks after you place your order.
Two little birds, sitting in a moon… These guys are happy as can be, nestled up against each other and twirling in the wind. These lovebirds are perched on a copper wire branch, amidst glass-bead leaves. They will bring a little love and happiness to wherever you choose to hang them. Put them near a window and the sunlight will shine beautifully through the glass beads.
I make each bird individually, forming and sanding it to perfection! This means that your birds will be unique! The birds, I make with polymer clay. The branches, I make with a mix of steel and copper, accented with glass beads.
Each Lovebirds in a Teardrop Moon Mobile measures about 4.75" high and 4.25" across. It hangs from a durable thread, between 3 and 4 inches long. At the top is a big, round brass hook which makes for easy hanging.
Unsure where to put your mobile?Lovebirds in the Moon are perfect for hanging in windows, doorways, above beds, or even in Christmas trees!
Lovebirds in the Moon are best hung inside. They are little, wonderful works of art that move in the breeze and catch the sun. Both adults and children love watching these mobiles!